​skeches/drawings/doodles
So this little dude kind of started this theme. A praying mantis with a carapace that resembles a rocky substrate, I will try to get a little bit of a better image in here later. Right now working adding some color and a surface underneath.

This beetle has some color added to him and a little bit of rock to stand on. Base ballpoint pen sketch with colored pencil and marker for the rocks. Once again these are just quick things, five minutes here and there throughout a day. First image keyline, p.s. the ballpoint pens I have been using are grade A crap. I need some Bic Roundsticks....
Powered by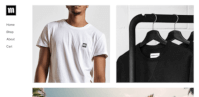 Create your own unique website with customizable templates.